We guarantee to reduce your cost, increase productivity and reduce risk.
Do you need IT to be an enabler, empowering your business, rather than a reactive cost centre? When you engage the Solsoft team, we become your IT department. So, you get the access to all the strategic guidance and support you need, when you need it – without the cost base.
We're so confident in our approach that we guarantee that our methodology can increase the productivity of your workforce by up to 10%.
How do we do it?
Traditional IT Managed Services are largely reactive, built around fixing breakages in the time designated by your SLA. So, while you may get the basic support and monitoring, there are no other strategic benefits.
Our approach is pioneering in that we focus on strategic and proactive optimisation and issue prevention, which not only minimises downtime but also brings business enabling benefits such as:
Increased performance
Improved functionality
Increased efficiency
Reduced risk
Reduced costs
Productivity gains
We work with our clients to identify their business goals far beyond basic day-to-day operations. Then we align our IT provision with their strategic objectives.
Want a proactive IT Managed Service to enable your business and increase your productivity? 
Talk to an expert
 today.
We are the only IT provider who can certify your compliance (we are an approved certifying body) and manage your security and risk on an ongoing basis, as well as help you achieve Cyber Essentials, Cyber Essentials Plus and IASME Gold Framework.

This means we are focused on meeting customer expectations and delivering customer satisfaction.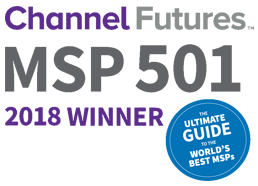 ISO 27001 is the international standard that describes best practice for an information security management system.
Get in touch
To discuss a proactive, business aligned IT and IT security solution, that guarantees to reduce cost, increase productivity and manage risk, get in touch today.
View our Data protection policy